Sponsorship Signs Line the Area Beneath the Flag / Memorial Stone at the Robert L'Heureux Annual Golf Tournament.

After a postponement due to rainy weather, it was back to sunny 70's for the 3rd Annual Sanford/Springvale Chamber of Commerce "Robert (Bob) L'Heureux" Golf Tournament on October 8th at Pine Hollow Little Par 3. A total of 11 teams from area businesses got out of the office for some golfing fun, networking and friendly competition.
This year's tournament was in Shotgun format with teams starting at different holes with a shotgun start at noon.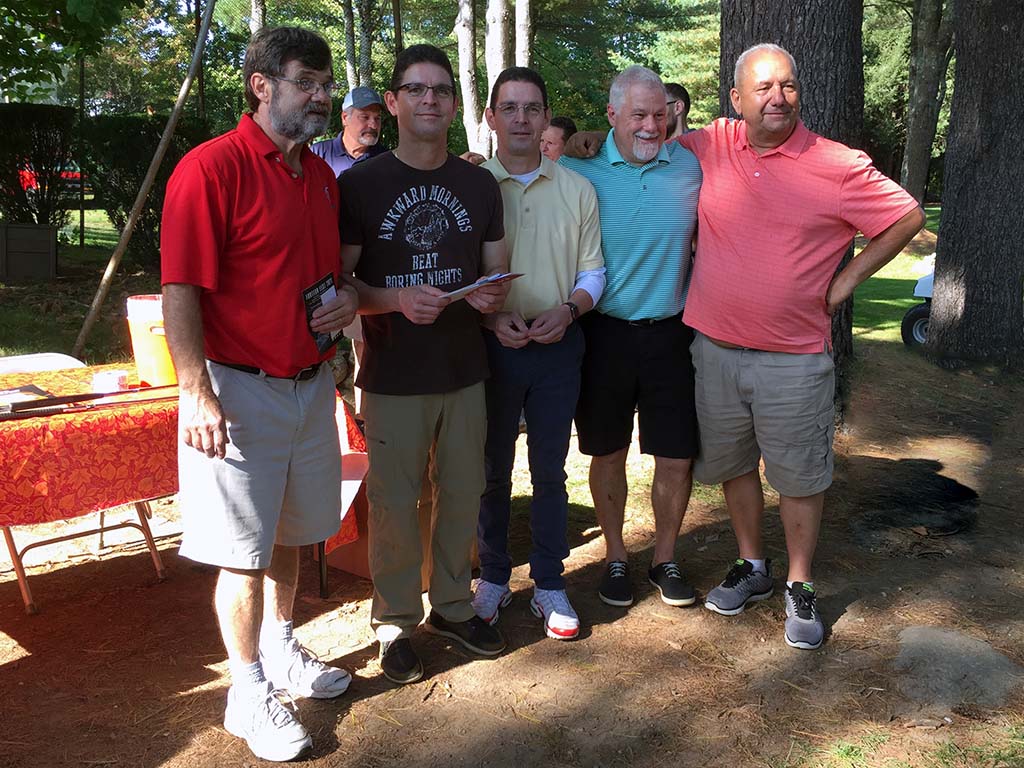 Team Edward Jones, comprised of Joe Divincenzo, Sean Dumont, Willy Dumont & Mike Ramini repeated their reign once again with a score of 39, just squeaking past 'Family & Friends of Bob L'Heureux' at 41.
Team Vetted Cannabis took the special award with their high score of 61.
As always, thanks is due to Rick Stanley and the Sanford/Springvale Chamber of Commerce for their sponsorship of this fun event as well as Principal/Partner/Corporate sponsors, Partners Bank, Kennebunk Savings Bank, Atlantic Broadband, Edward Jones and Southern Maine Healthcare.
Shout Out to Chef Jacques
A special 'Thank You' to John Edmonds of Chef Jacques Crepe Wagon who generously donated his time and provided the food for this event. We got numerous comments on how good the sandwiches were. You rock, my friend!
Be sure to stop by his food truck in Wells before the end of October. Visit his Facebook page for more information, including operating hours and the Fall menu.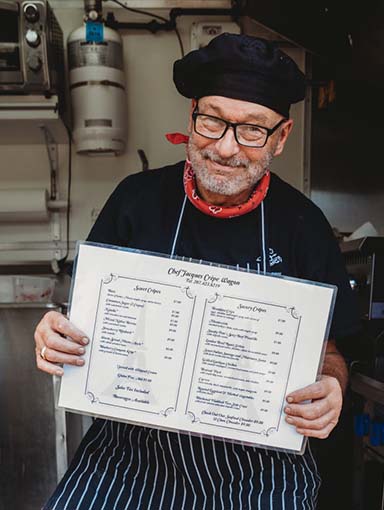 John Edmonds of Chef Jacques Crepe Wagon
(photo courtesy of his Facebook page)

A Photo Review of the Golf Tournament