Team Partners Bank watch as teammate putts onto the green.

An overcast but tempeate Fall day welcomed participants to the 5th Annual Sanford/Springvale Chamber of Commerce "Robert (Bob) L'Heureux" Golf Tournament on September 29th at Pine Hollow Little Par 3. A total of 9 teams from area businesses gathered on the greens to network and enjoy some friendly competition.
The golf tournament was in Shotgun format with teams starting at staggered holes each teeing off at noon.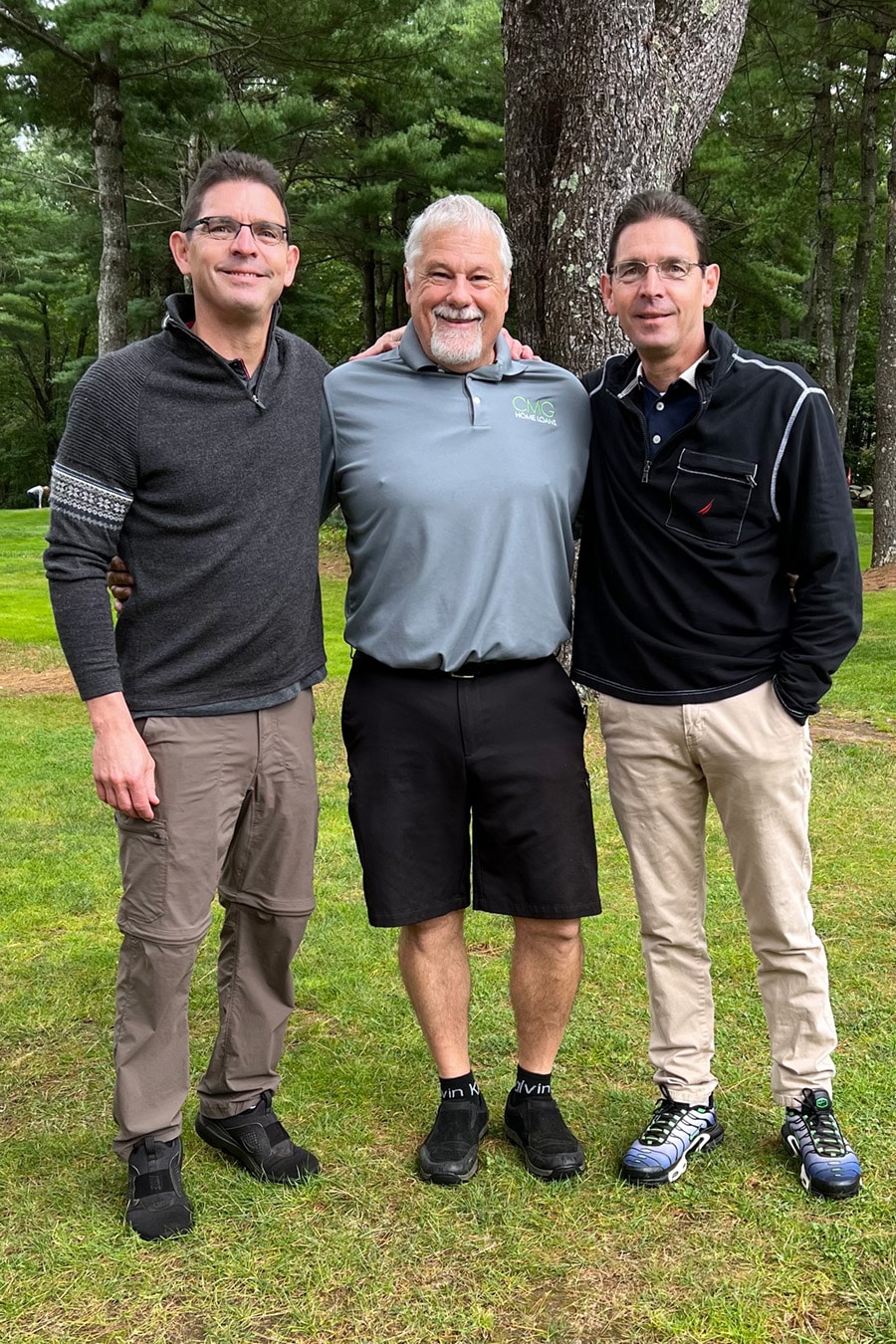 Team Edward Jones recaptured the title from last year's winner, Lakeside Marina, with a decisive score of 39, besting the next place finisher by 7 strokes.
The battle for 2nd and 3rd place was quite a bit closer with Team Garnsey Bros. Insurance passing Lakeside Marina by 2 strokes and Kim's Jello Shots just missing out on 3rd place by a single stroke.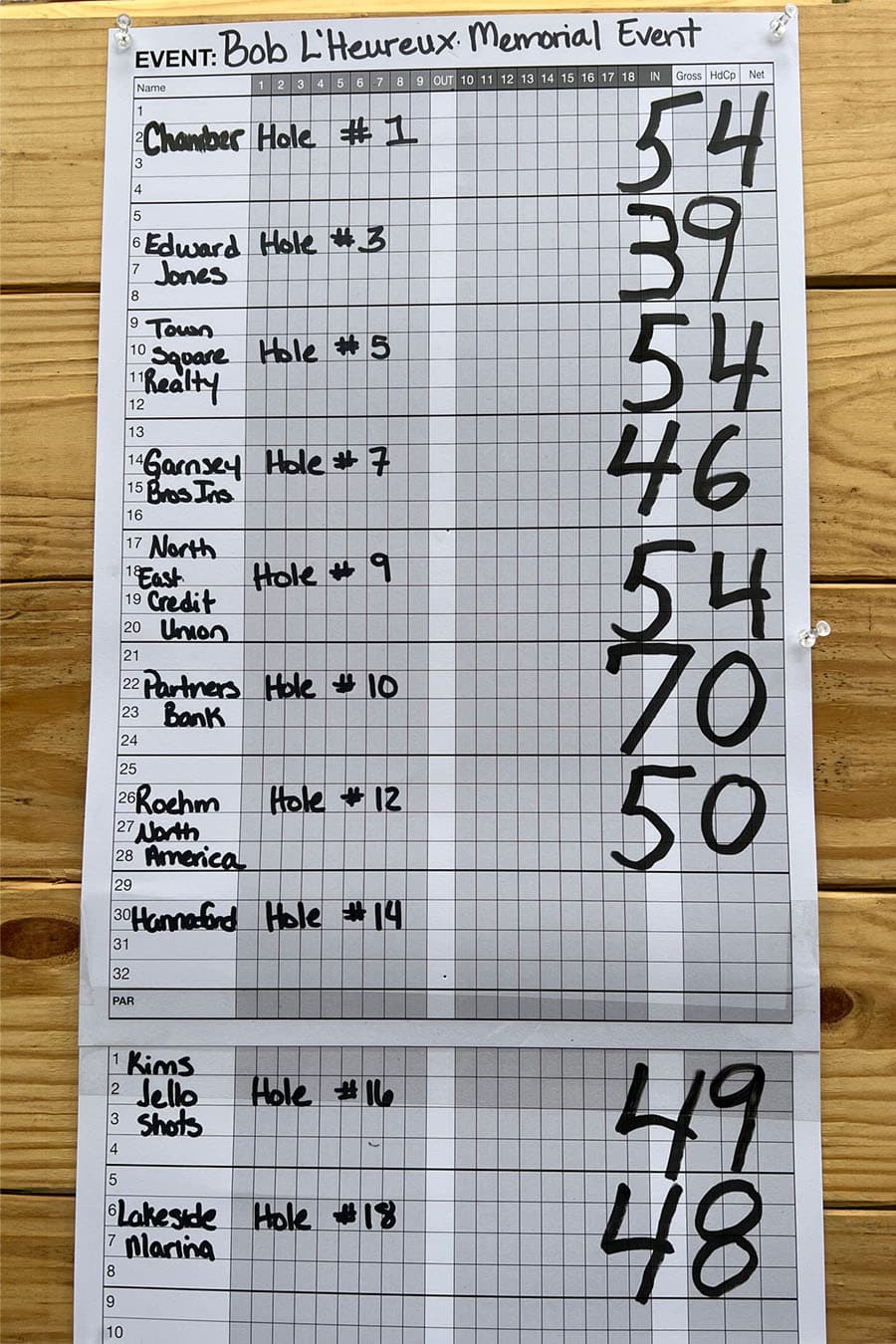 Thanks to Rick Stanley and the Sanford/Springvale Chamber of Commerce for their sponsorship of this fun event as well as Partners Bank for bringing all those wonderful chocolate bars. Yum!
A special shoutout to the team from Partners Bank who won the…um…'Special Award.'

They came bearing bars of chocolate for everyone that were much appreciated.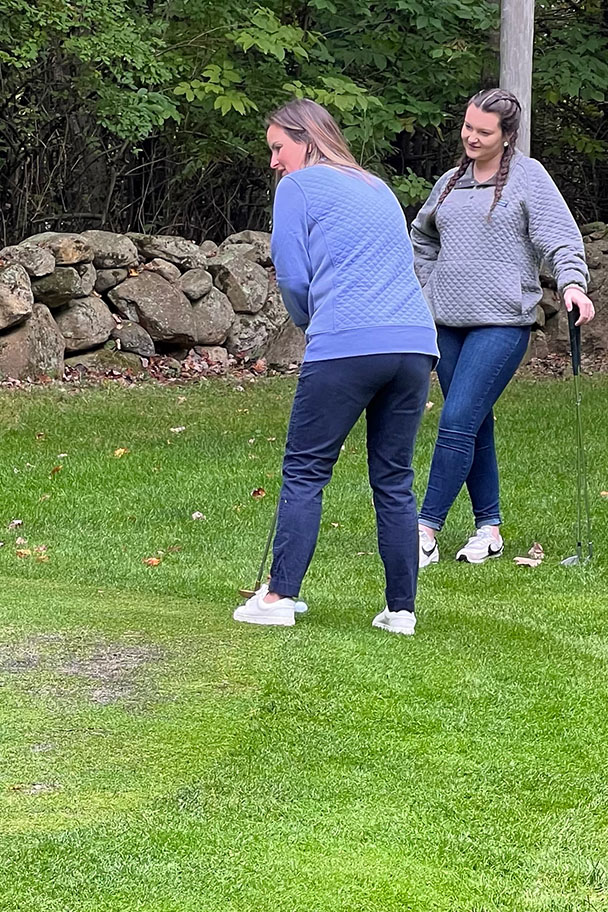 One of their teammates was a first time golfer who admitted she had a great time and even scored a birdie (and knew the right term!). Further proof you don't have to be a pro for this event – just come and enjoy!
A special 'Thank You' to John Edmonds of Chef Jacques Crepe Wagon who generously donated his time and provided the food for this event. The sandwiches and goodies are always a hit. You're the best, John!
Be sure to stop by his food truck in Wells before the end of October. Visit his Facebook page for more information, including operating hours and the Fall menu.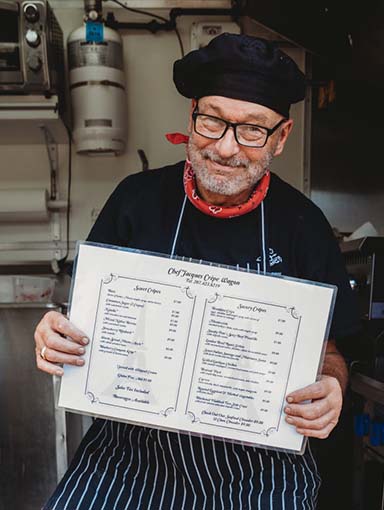 John Edmonds of Chef Jacques Crepe Wagon
(photo courtesy of his Facebook page)

A Photo Review of the Golf Tournament