A Beautiful Day for the Annual Golf Championship
After a day of wind-driven rains, the sun was shining and temperatures were mild for the Annual Golf Championship at Pine Hollow Little Par 3. Owner, Mark L'Heureux, donned a headlamp early in the morning to prepare the course for the main event.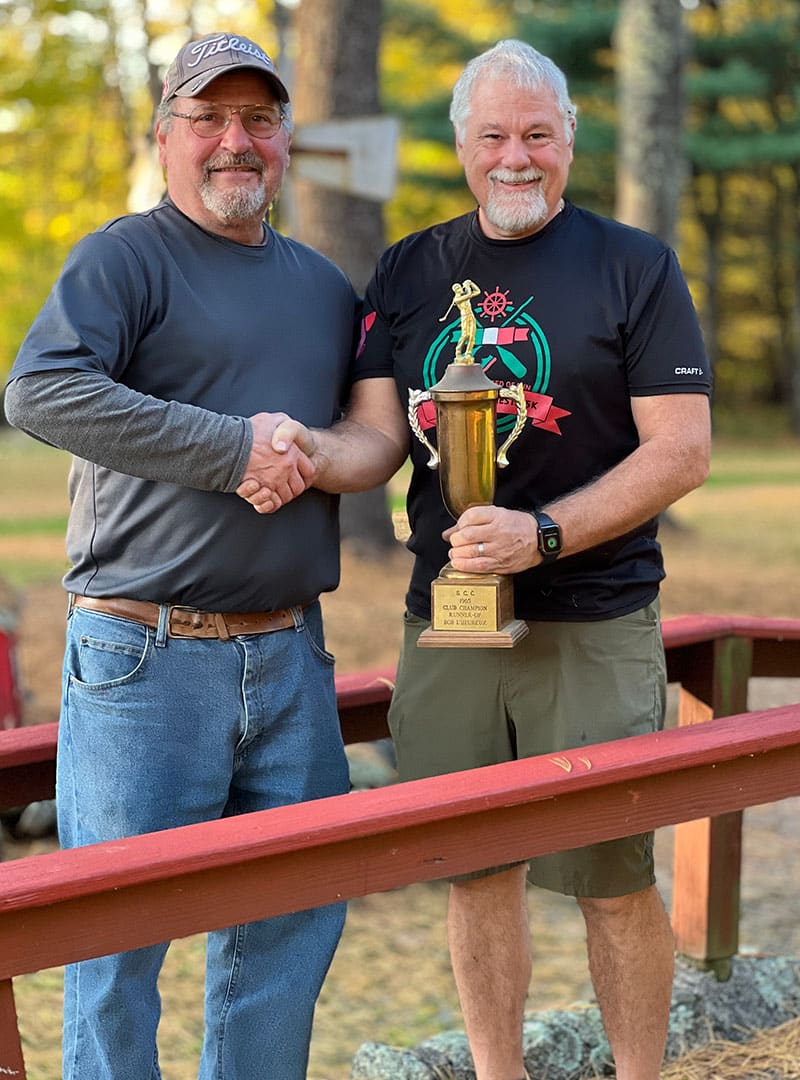 This year's Stroke Play saw 14 players take to the greens, all hoping to unseat 2-time champion, Mike Ramini. After 4 grueling rounds of close scores, Mike pulled away to a decisive victory, becoming the first player to 3-peat as champion.
In fact, it was the "Three Twins" that took the top 3 spots this year with the Dumont twins just 1 stroke apart from each other. Some new faces were on the greens this year as well, adding to the competition and fun.

Join Us Next Year
If you missed this year's event, be sure to mark your calendar for the 3rd Saturday in October when we'll do it all again.
2022 Golf Championship Recap in Pictures