Annual Golf Championship this Saturday October 16th
The Annual Pine Hollow Little Par 3 Golf Championship Tournament is happening this Saturday, October 16th with a 9:00 a.m. start. Don't be late because the Match Play competition will start with a one shot shoot-out on the first hole to determine the set up of bracket play.
No need to sign up ahead of time, just show up before the 9:00 start time with your $40.00 entry fee (cash only, please). That fee covers your spot in the tournament and supplies plenty of great food and beverages to keep you fueled through that final hole.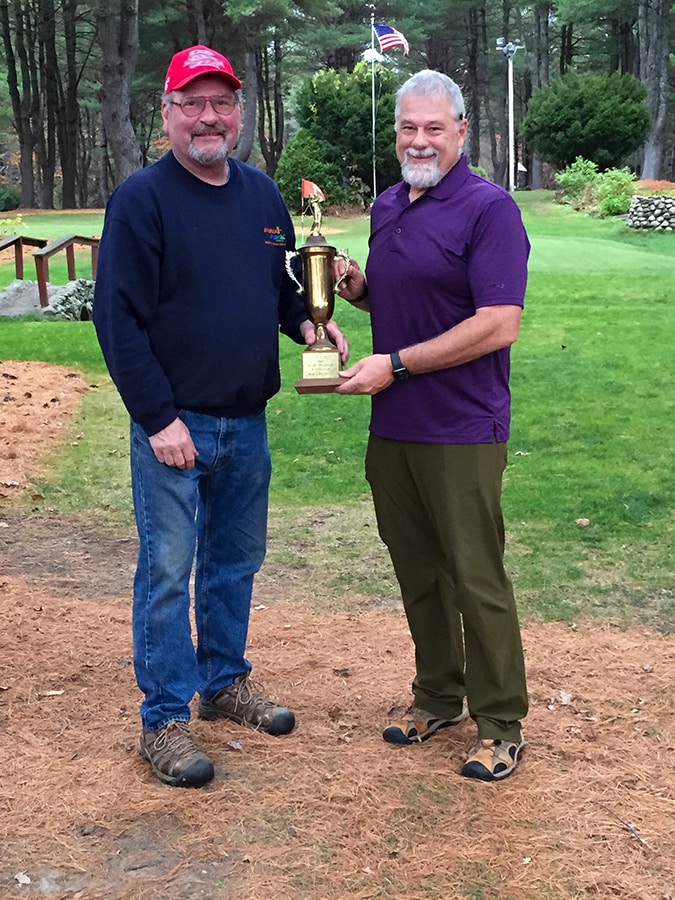 Last year's Stroke Play competition crowned a new winner as Mike Ramini added his name to the Tournament plaque of champions. Will he repeat or will someone else claim the crown?
As the days get shorter and temperatures get colder there's only so much more time to keep those clubs swinging, so don't miss this chance to get out on the green and enjoy some friendly competition with your fellow golf enthusiasts.
As always, feel free to call with any questions. Hope to see you at 'The Hollow' for this great event!