UPDATE: Golf Championship Moved to October 24th
Despite Maine's lengthy drought, it would appear our original date of October 17th has been rained out!
The Annual Pine Hollow Little Par 3 Golf Championship Tournament is now scheduled for Saturday, October 24th with a 9:00 a.m. start. This year's match is a 72-hole Stroke Play competition and, as always, competition should be fierce. If your clubs have been collecting dust, you may want to sit this one out as the players for this tournament are definitely shooting under par.
There is no need to sign up ahead of time, just show up before the 9:00 start time with your $40.00 entry fee (cash only, please). That fee covers your spot in the tournament and supplies some food and beverages to keep you going to the very end.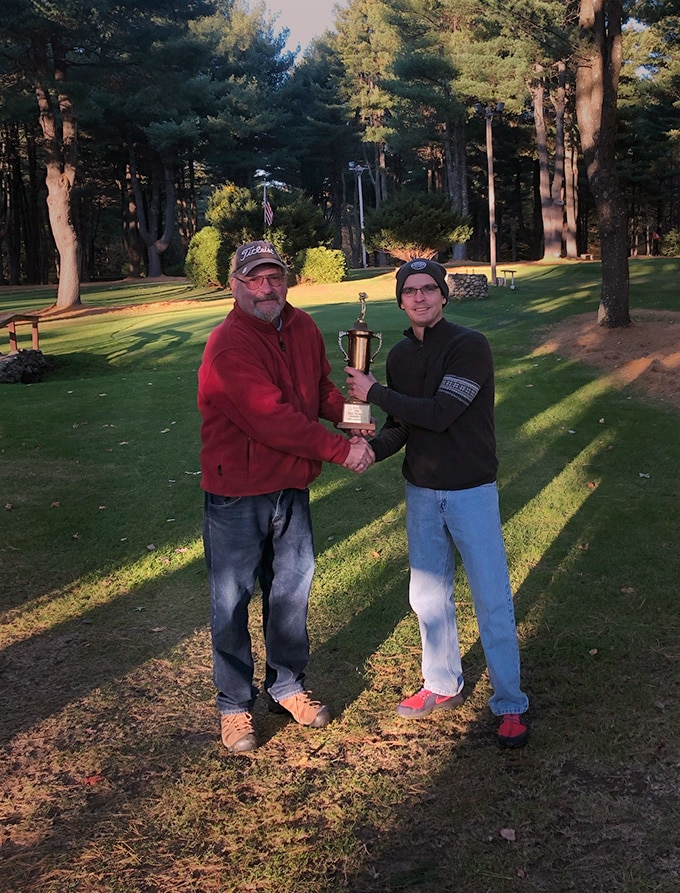 Last year's Match Play competition saw Sean Dumont edge past his brother by one stroke. Will he repeat or will someone else claim the crown?
Don't miss your chance to strut your stuff on the greens before they become dusted with Winter's white!
As always, feel free to call with any questions. Hope to see you at 'The Hollow' for this great event!