The teams take to the course for the final round in the 2020 Golf Championship Tournament.

Pine Hollow Crowns a New Champion
After a week's postponement due to some much needed (though poorly timed) rainfall, the Pine Hollow Little Par 3 Golf Championship Tournament was greeted with a warmer than normal Fall day for its annual competition. Four teams of three players each took to the greens to enjoy a challenging golf tournament. [See photo gallery]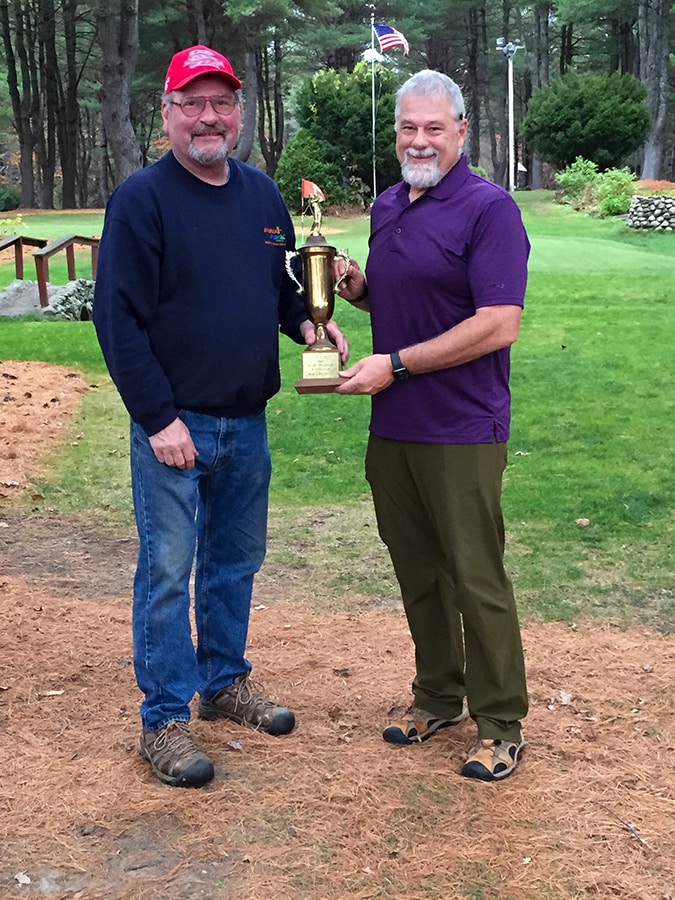 This year's competition was 'Stroke Play' and unlike last year's competition, the scores were pretty spread out. The final tally saw a new winner crowned and earning a place on the Championship Board for the first time. Congratulations, Mike Ramini!
Thanks to all who came out to participate and be sure to mark your calendars for next year's golf championship which will be held the 3rd Saturday in October, but the competition will be 'Match Play'.
If you missed the championship game, there's still time to enjoy a round or two of golf before we shut down for the season. Get those final swings in before the snow ends our short Maine golfing season!
Mrs. L'Heureux even came out to enjoy the fun. She celebrated her 90th birthday, sharing the day with family and enjoying the festivities of the golf tournament.
The group even serenaded her with a "Happy Birthday" song to mark the occasion.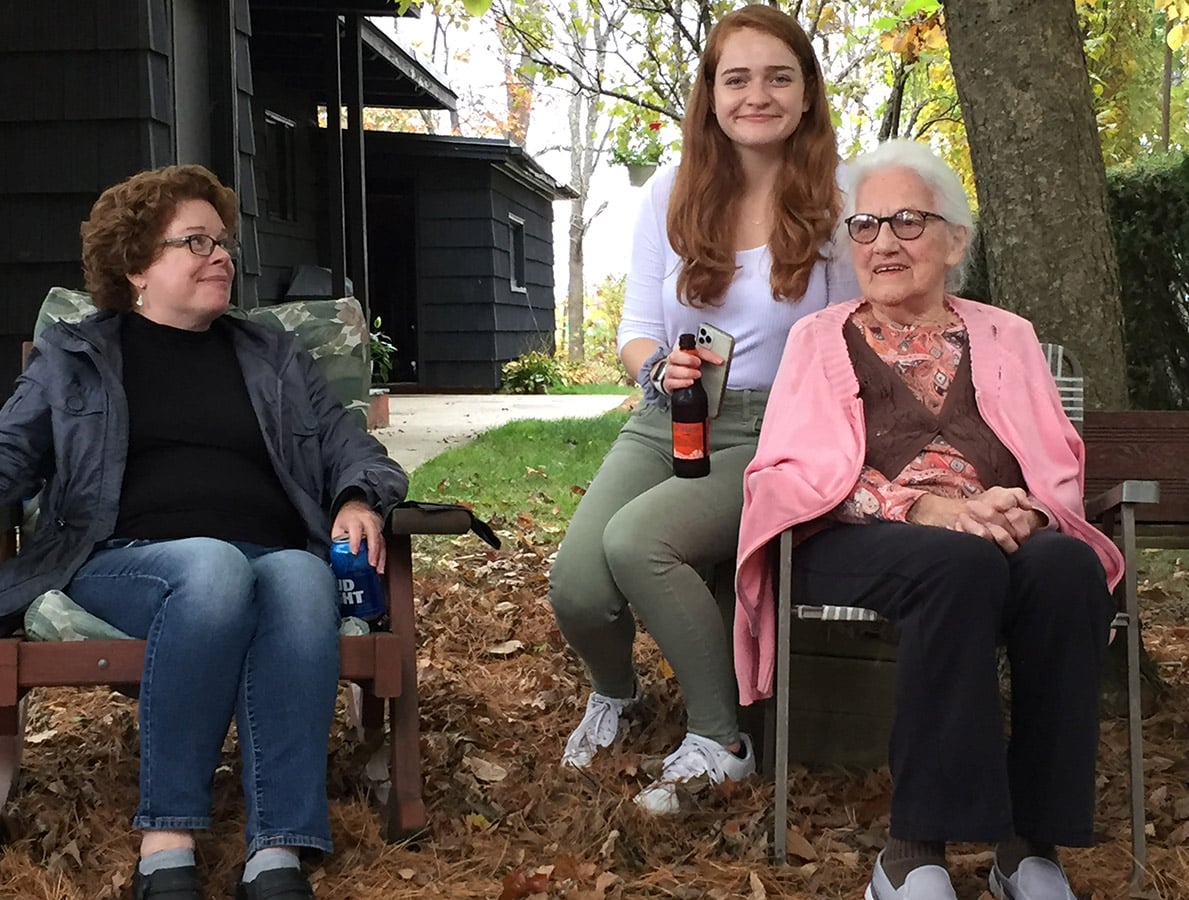 The "Grand Dame of Pine Hollow" celebrates her 90th birthday with Daughter-in-Law, Ann and Granddaughter, Allison.
A Photo Review of the Golf Tournament