Another Beautiful Fall Day for the Annual Golf Championship
Once again, the Annual Pine Hollow Little Par 3 Golf Tournament was treated to summer-like temperatures, after a bit of a rainy start. The participants started off with a quick Skins game to get a feel for the course and allow time for any stragglers.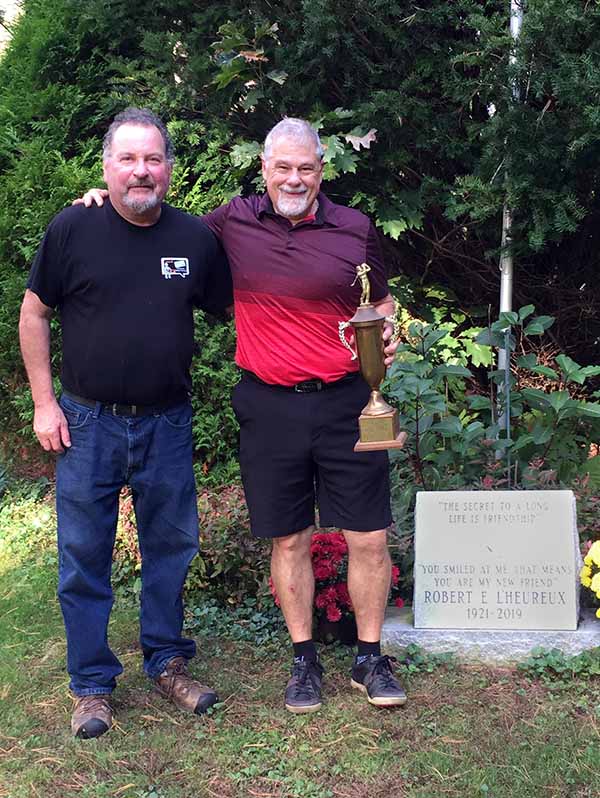 Last year's Stroke Play competition saw a new winner crowned as Mike Ramini took the cup.
This year's Match Play saw 14 players take to the greens and the main bracket saw last year's champ, Mike Ramini squaring off against John Mavrakos. After a tough round with pine needles flying relentlessly, Mike secured the win to take the Championship once again.
Despite the many rounds of golf already played, these diehard golfers weren't yet ready to clear the course. Another round of a Skins game was suggested and most of the field once again teed up for some friendly competition. Even owner, Mark L'Heureux joined in the fun!
If you missed this year's event, be sure to mark your calendar for the 3rd Saturday in October when we'll do it all again.
Golf Championship Recap in Pictures
Bonus Video
For all the players that felt their game wasn't quite up to par (ha! see what I did there?), take heart – even the pros have an off day!