Cool Activity for Hot Summer Days
Let's face it…it's HOT!
Summer in Maine is in full swing and it's been a hot one so far. That kind of weather makes it tough to find things to do outside without melting. If you're tired of sitting poolside and have had enough of crowded beaches, why not try something different?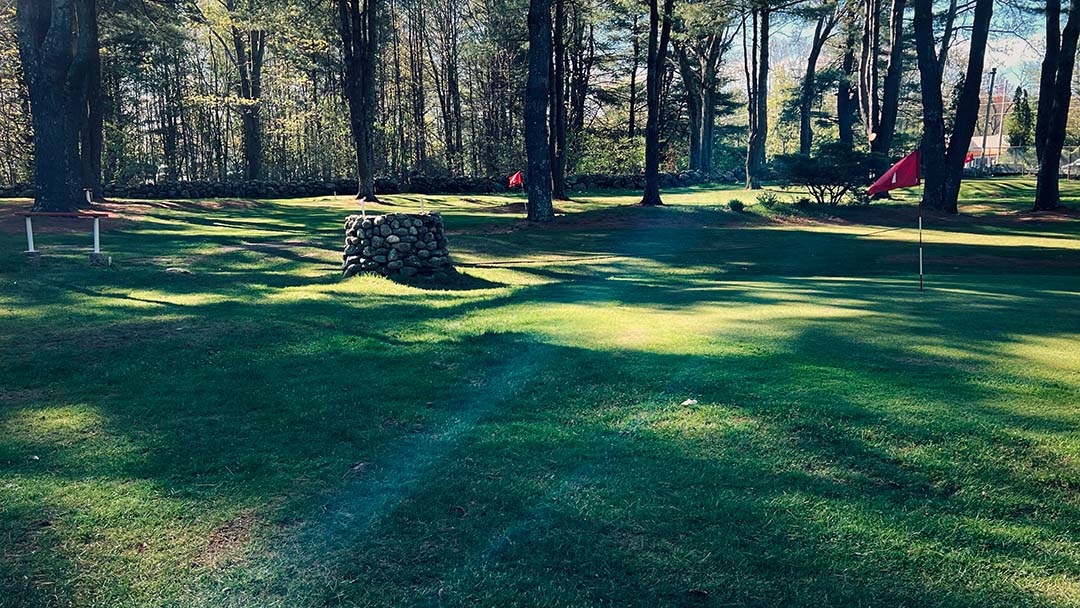 Golf on a Hot Day? YES!
Unlike full size golf courses that are mostly open to full sun, Pine Hollow Little Par 3 Golf Course has plenty of shade from our mature pine trees that stand throughout the course. As you can see from the photos, there's plenty of sun-dappled playing areas here so you can stay out of the hot sun and still enjoy the great outdoors.
We also have benches throughout and we're totally cool with you bringing your own water and cold beverages (please just take out what you bring in).
Whether you're just one person or a group of friends looking for something to do outside during our short summer season or a family visiting from 'Away' looking for fun activities everyone can enjoy, Pine Hollow Little Par 3 Golf Course delivers a great experience at an affordable price – and keeps you a bit cooler at the same time.
Come on down to the 'Hollow!