As Thanksgiving draws near this week, we (and all who were able to enjoy the course these past 'extra' weeks) are thankful for the unexpected warm weather this late into November that allowed the golf season to be one of the latest in Pine Hollow Little Par 3's history. However, the time has come to take down the sign and close for the season. And what a season it was…
The 2020 Golf Season In Review
With Covid-19 hitting hard in March, the season was in question – when could we open…how would we open…what steps would need to be taken to ensure everyone stayed safe?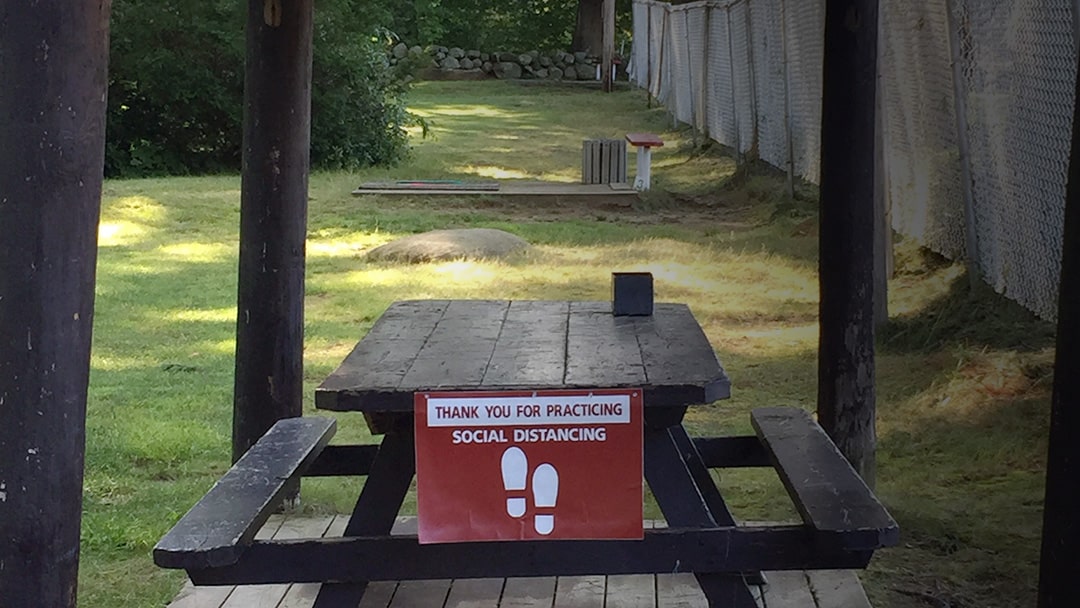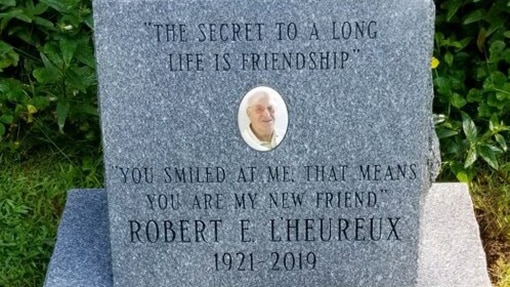 Once the season was 'safely' underway, the 2nd Annual Sanford/Springvale Chamber of Commerce "Robert (Bob) L'Heureux" Golf Tournament went off without a hitch – albeit later than usual, in September. Twelve teams took part in a 4-person scramble for this tournament that benefits the Sanford/Springvale Chamber of Commerce.
If the problems associated with Covid-19 weren't enough, July ushered in a freak hailstorm – plowable! – that hit the course (and the community's vehicles) hard. With some help from friends, the course was cleared and, once normal weather resumed, so did golf!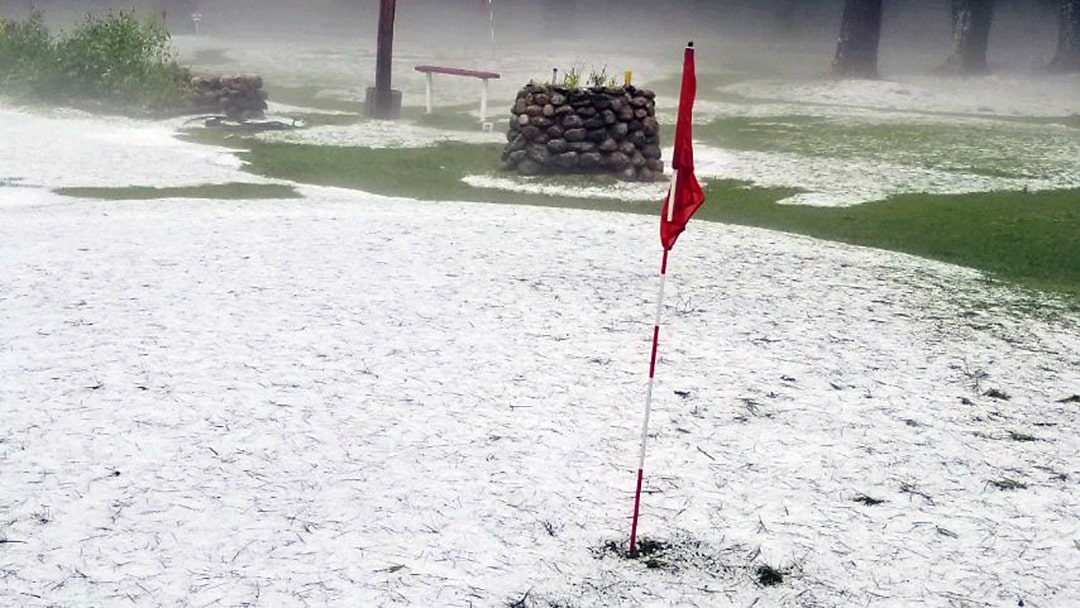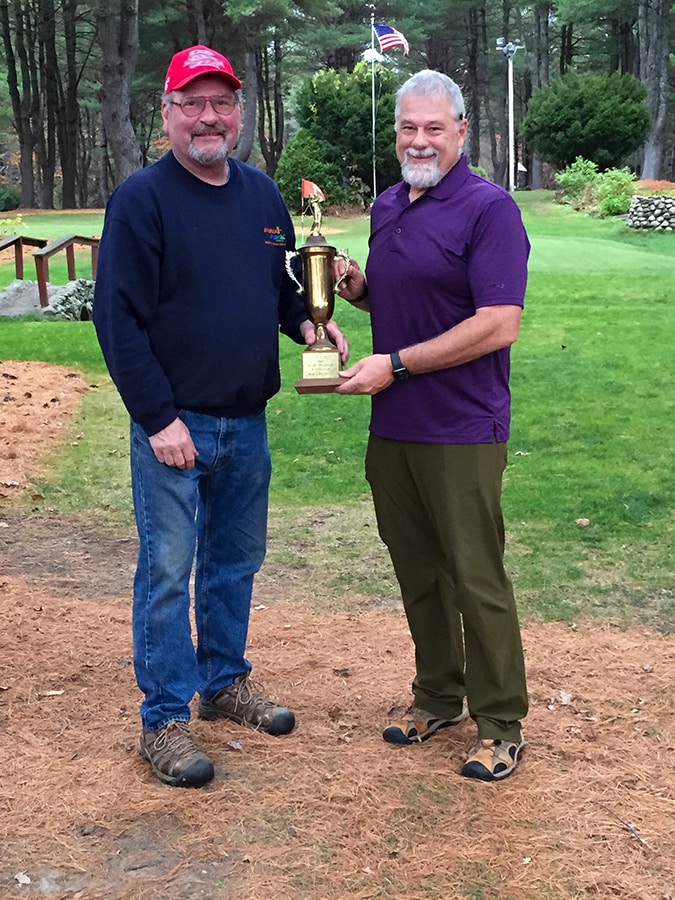 Finally, after a week's delay due to rain, the Annual Pine Hollow Little Par 3 Golf Championship took place on an unseasonably warm day in October (sharing the day with Mrs. L'Heureux's 90th birthday!).
After some lively action in Stroke Play competition, a new winner emerged to get his name on the Championship plaque for the first time.
Thank You!
As always, we at Pine Hollow Little Par 3 want to thank everyone who took the time to come to our little course here in Sanford, Maine. We appreciate your support and hope you and yours were able to enjoy a small reprieve from the troubles of 2020 while you played here.
Check back in the spring when the snow is gone and the grounds are dry. We'll be here ready to welcome you back for some more Little Par 3 Golf.
Stay safe – stay healthy!