Just like the results from this year's Championship game, Pine Hollow Little Par 3 enjoyed a 3-peat of unseasonably warm temperatures for the first part of November creating ideal golfing conditions this Fall. But all good things must come to an end and so the sign has been brought inside along with the flags and such to rest up for a long Maine winter until we can once again welcome Spring.
At dusk on Sunday, November 13, 2022 we officially closed for the season.
Highlights from the 2022 Golf Season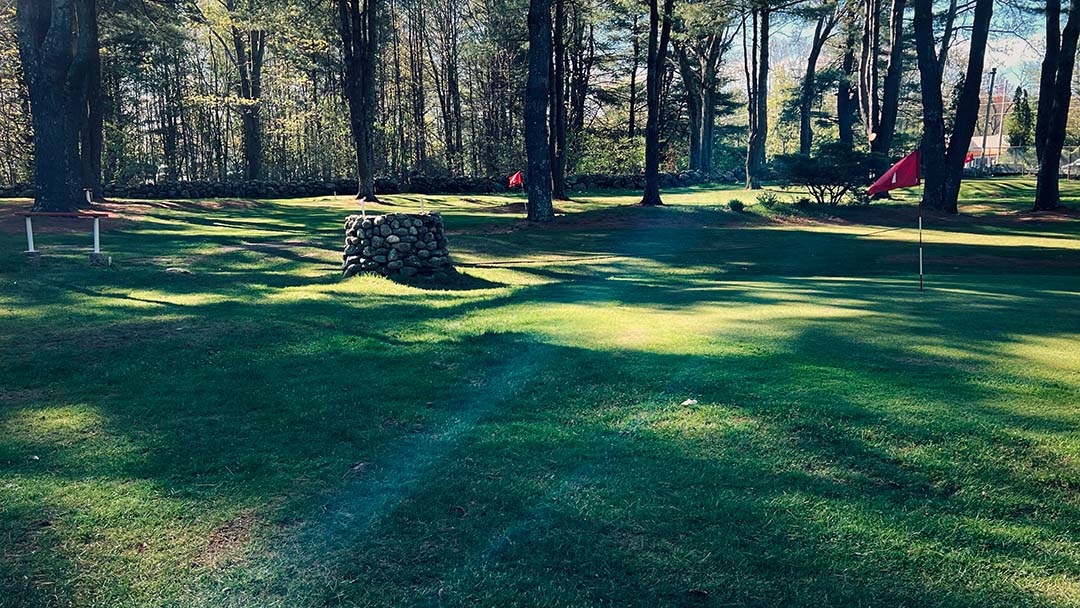 The season opened with a new look for the course as owner, Mark L'Heureux, was busy having trees cleared, branches trimmed and some new sod laid down during the months prior to opening which allowed more sunlight to find its way onto this beautiful pine tree-speckled course.
See Changes Afoot…
Chamber Tournament
The Sanford/Springvale Chamber of Commerce held its annual tournament (named in honor of Bob L'Heureux) on a gorgeous September day with six teams from area businesses competing for the title.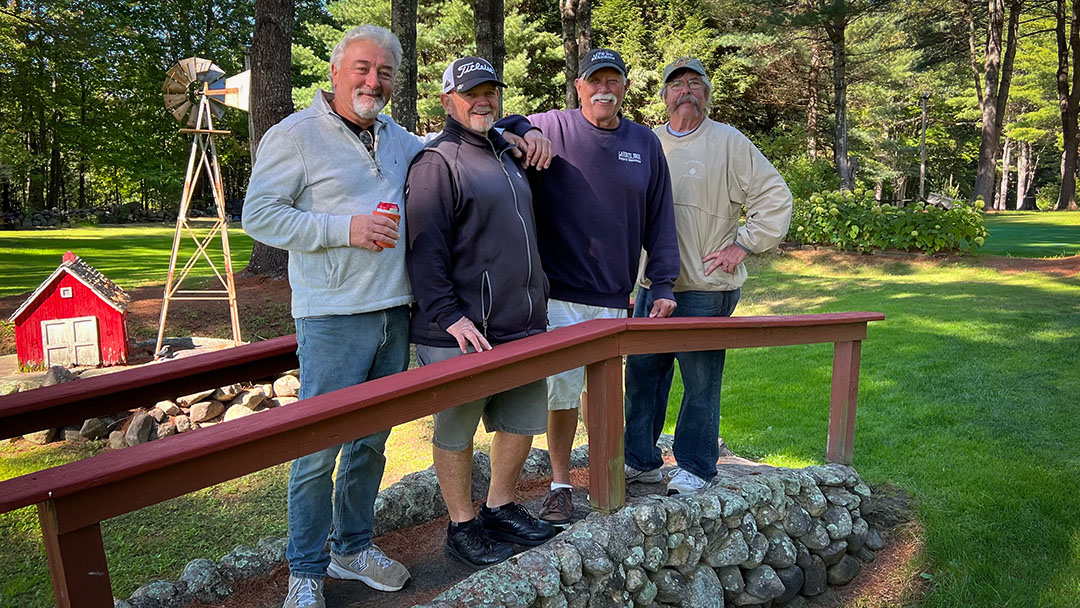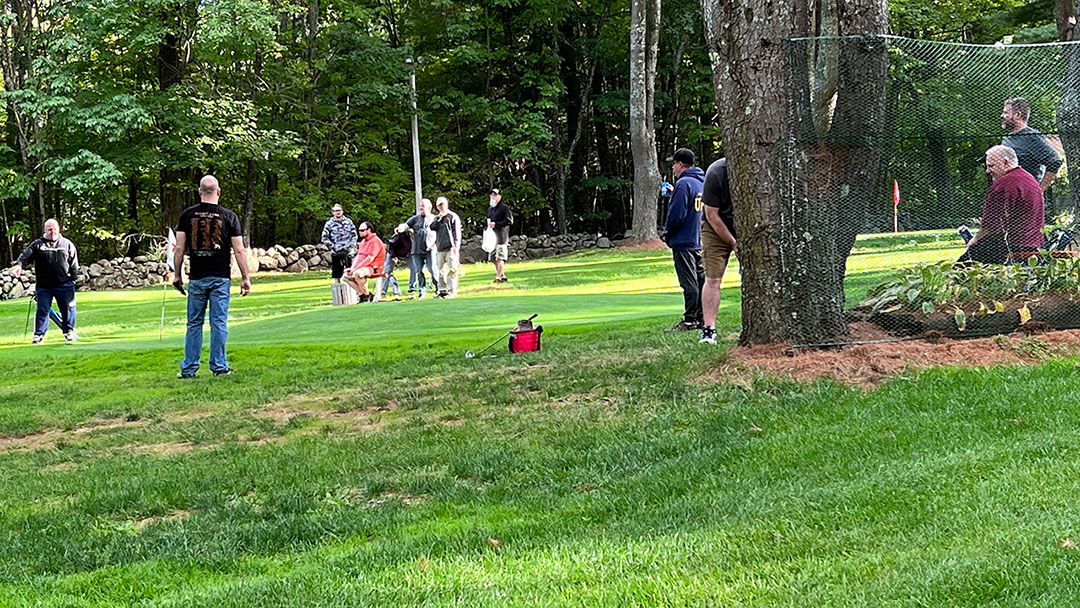 Other Local Events
Nasson College enjoyed its annual golf outing in September and a bunch of employees from Shaw's Warehouse surprised a co-worker with a Little Par 3 Retirement Party.
Golf Championship
On yet another unseasonably warm day in October, the Annual Pine Hollow Little Par 3 Golf Championship saw 14 players take to the course all hoping to unseat 2-time Champion, Mike Ramini.
Although the competition was fierce, Mike proved too hard to catch and will see his name on the Championship board as the first to ever 3-peat.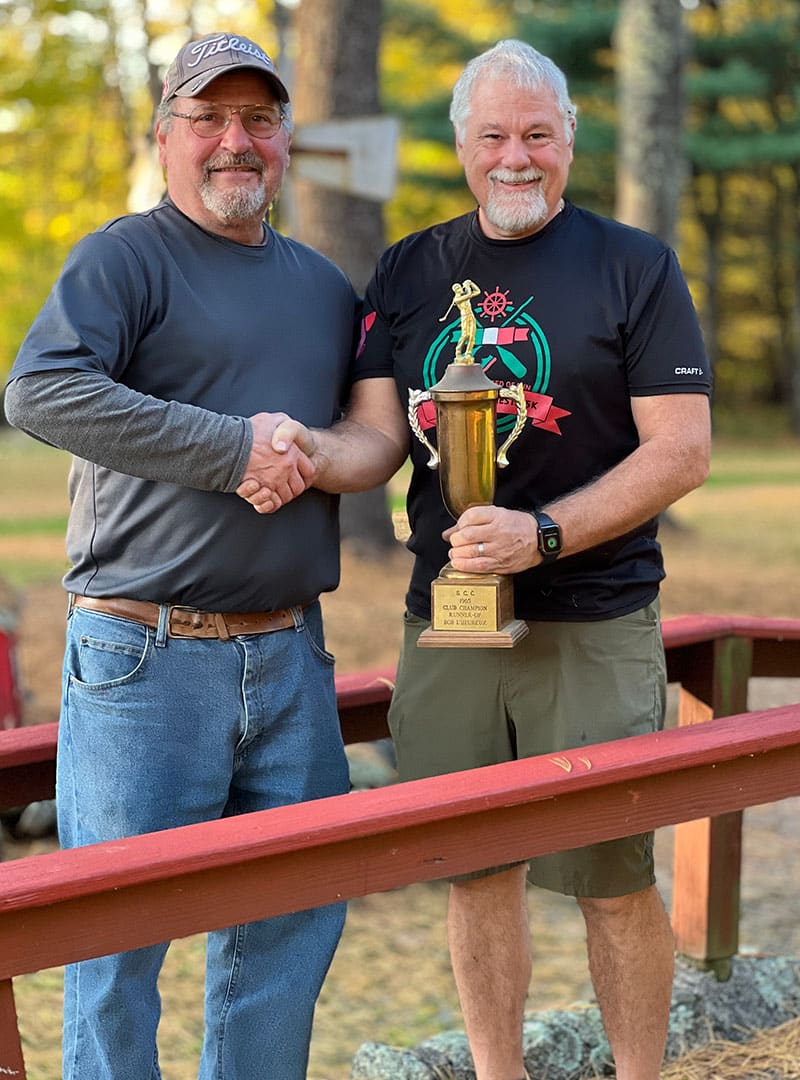 Thank You!
As always, we at Pine Hollow Little Par 3 are so grateful to all those who enjoy our little golf course year after year as well as all those coming for the first time and getting to know this special place. Owner, Mark L'Heureux says closing day is the saddest day of the year for him, so he's already counting the days to Spring opening.
Stay safe and healthy over the long winter months and check back in the spring once the snow is gone and the grounds are dry. We'll be waiting to welcome you back for some more Little Par 3 Golf.